Kello Inclusive
Katie MacMillan
1 year ago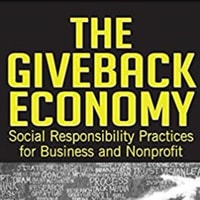 Katie MacMillan is the co-founder and COO of a non-profit and social enterprise, https://www.kelloinclusive.org/
Kello Inclusive is a talent agency exclusively representing disabled and visibly different talent; because the beauty of disabilities, diversities.
An Exclusively Inclusive Talent Agency Representing Disabled & Neurodiverse Talent. The Cause. They are Canada's first inclusive talent agency.
Katie and her partner have a daughter, Kelty, who has cerebral palsy who became one of the first models for Kello. Kelty operates from a wheelchair and has done several photo shoots. They represent over 50 models.
Find out more at https://give-back-economy.pinecast.co